Received The Stylish Blogger Reward
During my morning routine of checking my e-mail, I was excited to see that I receive another comment on my blog. Quickly clicking the link to publish it and followed the comment to the blog post to read it.
With still building up my follower list (and everything else), i was so excited when Lisa from Berks Girl mentioned she was a faithful follower.
Reading on, she so kindly nominated me for The Stylish Blogger Award & that made my moment even better.
Receiving it herself for her Berks Girl Blog, I am positive she knew exactly how I was feeling at that moment.
Thank you Lisa for such kindness and being a faithful Visualized By Christy follower. It means so much to me!
With being blog hopping newbie, I clicked on her blog link to read all about what The Stylish Blogger Award is & what to do next.
Here is a list of requirements:
To accept this award, the recipients are asked to do a few things.
Thank and link back to the person who gave you this award.

Share 7 things about yourself.

Award 10-15 blogs you feel deserve the award.




Contact these bloggers and let them know about the award.
7 Things about myself:
Graduated college this past December.

Moving to AL within the next week or so.

I am a newbie to blogging and enjoy everything I have learned (also hope to learn).

Enjoy creating handmade crafts and more.

Love to discover new places to try with my boyfriend (such as a winery or a place to walk/ride bikes, etc..

Reading/researching about all of my interests such as blogging, computer related, crafts, blogs I enjoy reading, finding great deals/giveaways and so much more.

Have a boyfriend that is so kind and generous.

Can't wait to move, settle in and discover how to cook again so we can eat at home and become healthy. Eating out so much during this moving period.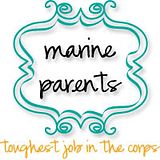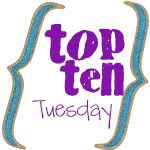 Lindsay's Reviews & Giveaways
And for those that would like to pass on the award, here is the button for the Stylish Blogger Award to copy and spread the love:
Thank you again for this reward and I can't wait to contact those I listed above!